Google decides when to launch mobile-first index
Feb 23/2017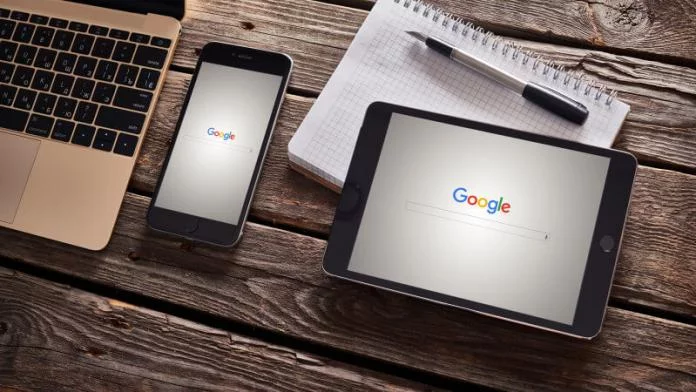 Google is still considering the exact date for mobile-first index launch. This information was reported by Google Search rep, Garry Illyes at the Friends of Search Conference.
He also added that the preparations for the launch may take several months more than it was previously planned.
We should also remind that Google started testing mobile-first index in November 2016. This means that the search algorithms will primarily assess the relevance of a mobile version of the page in the nearest future.
It is noteworthy that the mobile-first Google will not measure speed loading of the pages; neither will it consider this factor in the rankings. At least at the startup.
If the website faces a problem after the transition to a new type of indexing, Google will warn you via Search Console.
Search Console updated the report about scanning application errors
Feb 16/2017
Google has updated report about scanning application errros in the Search Console. This was reported on Data Anomalies page in the Help Center section.
The updated report contains a more precise data on the number of pages with URI. As Google informs that from now on the owners of the application will receive correct information on the number of indexed pages.
The updated statistics became available from 23 January 2017.
English-speaking webmasters noticed that after the update number of indexed URL in the report has been increased. This error pages also were pulled up in quantity.
Therefore, the Search Engine Roundtable application had about 5600 indexed URLs and no errors, but after the update the number went up to 7084 and 578 respectively.
Google Maps brings in a feature of saving favorite locations
Feb 16/2017
Google Maps application for Android and iOS have now got an opportunity to create a list of places, send them to other users and keep up with people whom you trust.
By clicking on the place you are interested in, and then clicking "Save" you make the chosen location in one of the existing lists, such as "Places of Interest" or "Favorites". You can also come up with your own list name. You can get back to the previously made lists through "Your places of interest" (in the sidebar), in the tab "Saved." The icons of your saved places will appear on the map.
You can easily send your places of interest via SMS, e-mail, social networks or popular instant messengers. Here's how it works:
All created collections, as well as subscribed ones will remain on Google Maps, no matter where it is. They can be viewed on both mobile and desktop devices and even offline.
"Google Maps has got millions places of interest, restaurants and other interesting locations, so you will definitely have enough for yourself and have a lot more to explore. We have put the whole world on a single map, and now it's time for you to point out your own world starting from fashion city outlets to the places of your dream", - reports Google blog.
Google Analytics launches new interface for all users
Feb 16/2017
Google Analytics launches new interface for all users. The information was reported by Search Engine Roundtable.
The redesign was announced in October 2016 and it was intended to simplify the interface of the service while maintaining a frequently used functionality.
Initially it was reported that the new UI will be launched within a few weeks after the announcement. But at that moment only a certain group of people could access it.
Google preferred to keep a secret on the possible update of the search algorithm
Feb 16/2017
Foreign webmasters noticed some signs of Google's search algorithm update last week. It is assumed that the update was released on the 7th of February.
Apparently, the was a major update. Many webmasters have seen significant changes in the positions of their resources: both bad and good sides.
According to Barry Schwartz from Search Engine Land, this update is unlikely to have something to do with updating algorithms to fight against link spamming. In this case it is likely that it has to do with Panda.
The SERP monitoring tools, such as Mozcast, RankRanger, Accuranker and others also make an indication that the update took place on February, 7.
Google did not confirm the update and declined to comment any webmasters' comments.
Google brings Emoji back to the search results?
Feb 16/2017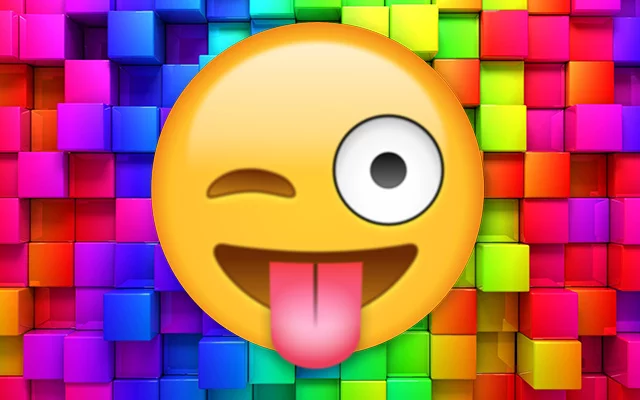 English-speaking users have noticed that Google SERP brought Emoji back.
The tests showed that the Russian-language search results also have Emoji
We should remind you that in 2015, Search rep John Mueller said that Google will no longer show the Emoji characters within the snippet titles. He also said that soon the Emoji will completely disappear from search results, and webmasters advised not to waste time adding them to the website.
Google omits scanning 404 pages' content
Feb 10/2017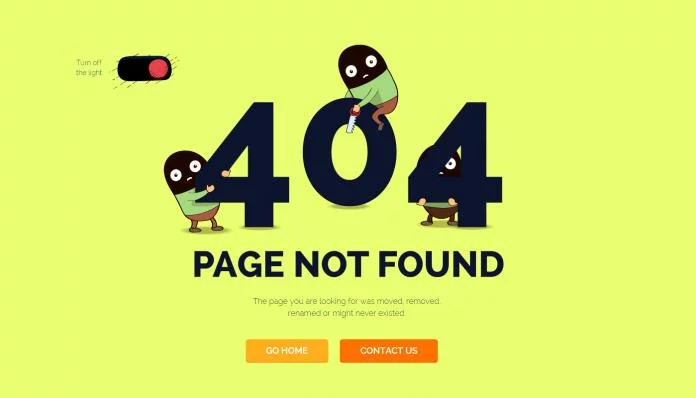 Google is not scanning the content of the page, if it sees that the server returns 404 error. This information was reported by John Mueller during the last video meeting with webmasters. Therefore, filling the content of the page in terms of search engine optimization (not UX) does not make much sense doing that.
"If we see a 404 error, we do not look at the content. We do explore what appears on pages with 404 error, "- explained Mueller.
Custom 404 pages are undoubtedly useful. They help to keep visitors by redirecting them to other pages on your website. However, some webmasters use them for search engine optimization.
According to Google's guide for assessors, assessing the quality of the search results users must see what the page 404 content is and how useful it may be. Therefore, some webmasters use page 404 to improve the quality of the source. Now, however, it became clear that this option is not so important for the search engine, as everybody thought previously.
Again, in terms of UX quality 404 pages are important because they allow keeping visitors on the website and helping them find useful information. But what it is in these pages, Google does not look into them at all.
"Pixel tools" introduced parsing tips in Google
Feb 10/2017
"Pixel Plus" team has reported the launch of a new free tool in the "Pixel Tools", which represent parsing tips in the Google search results. Parsing search tips allows you to make up to 20,000 phrases and multiply expand the semantic core in just one click.
It customizes the following:
• Query List
• The depth of parsing for iterative collection
• Search engine (RU, COM, UA, BY, KZ)
• Available functions: tips collection with and without space after each phrase with Cyrillic and Latin alphabet, with over numbers after phrase
• Words-exceptions: Specifies words that should not be in the final nucleus (they are just removed and analyzed)
All the parsing results are saved and stored in CSV-file format in the "Pixel Tools". Recently collected data can be also either downloaded or analyzed through the web interface.
We should remind that, the new version of the "Pixel Tools" service with significantly enhanced functionality was launched in October 2016. In January 2017 "Pixel Tools" introduced free Yandex search parsing tips.
Google AdSense launches new tools for ad blocking
Feb 09/2017
Google AdSense shared information that blocking certain ad categories and subcategories is now available to all publishers. So they will be able to control what kind of ads appear on their websites.
Also, the service reps reported that the number of categories and sub-categories has been increased from 250 to 470. Adding new subcategories will allow publishers block the undesired ads more thoroughly.
For instance, instead of disabling the "Accessories" category you can choose between the subcategories of "Sunglasses", "Bags" or "Watches".
At the moment along with English, blocking ad service also available in Russian Polish, Simplified Chinese, Turkish and Dutch.
Google reveals the security technologies it is using
Feb 09/2017
Google shared some advices with its users regarding the personal data protection in the network. The company described the principles of operation of their systems that take care of the security services and other aspects.
How to outwit fraudsters and protect your Google Account?
Very often, users receive messages from their friends and family. However, such messages may appear to be part of phishing activity.
Google came up with a lot of high-tech methods on how to protect Gmail. The company secretly analyzes thousands of signs: who is the receiver, message content, how often this person texted to you and others.
However, if the scammers still got the user's login and password, do not despair since your account stays protected. Google not only checks the validity of the password, but also looks at a lot of small details. This makes it possible to detect suspicious behavior.
Security is not only provided by Google
With the function "Safe Browsing» Google warns users about the dangers of visiting these or those resources. Safe Browsing analyzes Internet resources almost the same way as the search engine, and find dangerous and inappropriate content. Google shows tens of millions of alerts every week for more than two billion devices in different browsers.
A special tool has been developed for Android devices on the basis of our Safe Browsing technology. It analyzes the applications on the network and alerts the user of the danger even before they have set themselves the service. An additional method of protection is by Application Testing that works directly on the Android device. It checks for more than 6 billion apps and 400 million devices every day.
Top searches in February
Feb 09/2016
February starts with this top searches, please look
Google introduced Cloud Search, which a search engine for G Suite clients
Feb 09/2017
Google has introduced a new Cloud Search service, which allows you to quickly find the right information in the corporate domain G Suite. By using it, you can perform a search on Google Drive, in Gmail, Docs, spreadsheets, presentations, calendars, and other services.
Initially Cloud Search was called Springboard and was available in preview mode for a limited number of G Suite customers. Starting from February 14, 2017, they will be able to take advantage for all the corporate users.
Google Cloud Search is designed to be used in large companies, and allows you to quickly find desired documents, contacts, appointment information. While viewing contact details, users can click to go to the making up of an email, make a phone call or contact that person through a Hangout.
Just as Google Now, Cloud Search provides information in the form of cards, regardless of where it is used either on a PC or a phone. Through machine learning algorithms, the service will first bring the information that may be of most interest to a particular user. Through the cards, it will remind about the upcoming meeting, will display last open files and other information.
Cloud Search is launched for all companies that use G Suite Business and Enterprise. Google promised to add more features to the service in the future, and plans to integrate it with third-party applications.
Booking.com owner bought searchers Cheapflights and Momondo
Feb 09/2017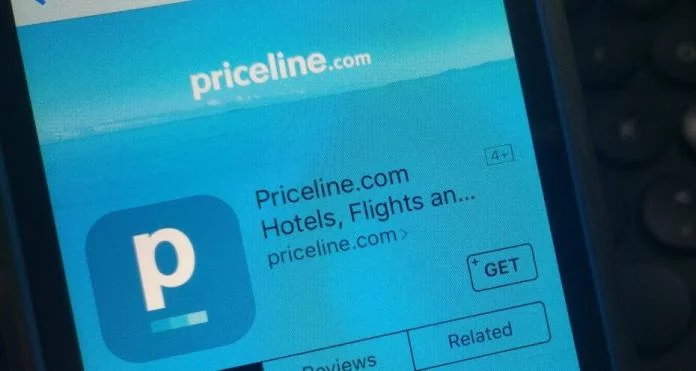 The American company Priceline Group (Booking.com owner), acquired British Momondo Group. The total cost was evaluated at $ 550 million, according to Venture Beat.
Momondo Group owns popular tourist searchers Cheapflights and Momondo. Under the deal, the company will enter the trend Priceline after it buys Kayak.
«Momondo and Cheapflights created great products used by loyal users all over Europe. We are looking forward to learn from them and share best practices to the extent that both our brands will expand its presence throughout the world ", - said the head of Kayak Steve Hafner.
We should recall that in November 2016 China's largest tour operator Ctrip.com International announced about the idea of purchasing the British website Skyscanner that works with searching for flights, hotels and car rental. The cost of the transaction was ranked at $ 1.76 billion.
Google: how to protect your website from the user-generated spam
Feb 06/2017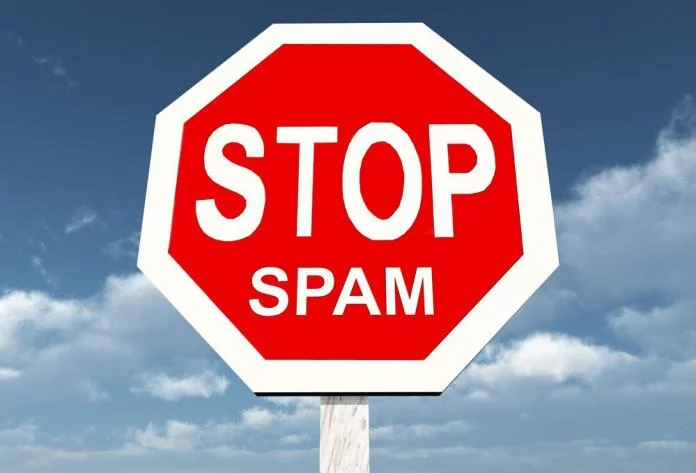 Google shared tips on how to prevent spam found in comments and forums. Specialists recommend the following:
• Update the forum software on a regular basis. Pay special attention to updates related to the removal of the security problems. Spammers typically exploit vulnerabilities in older versions of the CMS.
• Add captcha to the website. You can use such services as reCAPTCHA, Securimage and Jcaptcha.
• Block suspicious behavior. Many forums allow you to configure the restriction on the publication frequency of the posts. Such platforms like phpBB, Simple Machines and myBB, also able to monitor excessive traffic with regard to IP-addresses.
• Check the most active commentators daily. If this is a new user on a forum, but has already published a large number of posts it worth checking out his profile.
• Consider disabling comments. For instance, you can disable the very old forum topics, which users will unlikely visit. If you do not have time to regularly review the comments, this function is generally not needed for your users, it is better to remove it.
• Use moderation. Consider the introduction of the rules. For instance, only users with high reputation may publish the references. Or that the references get introduced to public once verified.
• Disable anonymous. Remove the anonymous posting by going to the CMS settings. You can also make sure that the posts made by newcomers get public only after verification.
• Create a black list of words. Block inappropriate comments via spamming words black list.
• Close links by using the attribute nofollow. This will reduce the interest of the spammers when they visit your website. Many blog platforms, such as Blogger add this attribute to the default comments.
• Use automated systems to protect your website. For instance, you can use Akismet.
For more information considering protection of the website from spammers can be found in Google Search Console Help Center.
The number AMP results in Google News is doubled
Feb 06/2017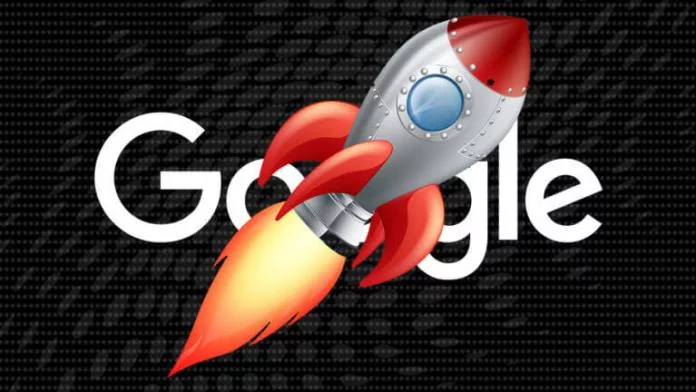 Over the past few days the amount of AMP-results on Google Mobile News was doubled. This information was reported by data RankRanger.
On January, 25 the AMP content stake on Google News in the US was around 30%. On January, 29, it has been exceeded by 70%:
"The number of articles in the AMP format, which are displayed in the "Breaking news" block in Google search results just "flew up" - said the RankRanger rep, Modi Oberstein.
It is not yet clear what could cause this outburst. Perhaps we are talking about updated algorithm on Google News.
Google press service has not yet commented on the situation.
The costs of acquiring new users went down in December
Feb 06/2017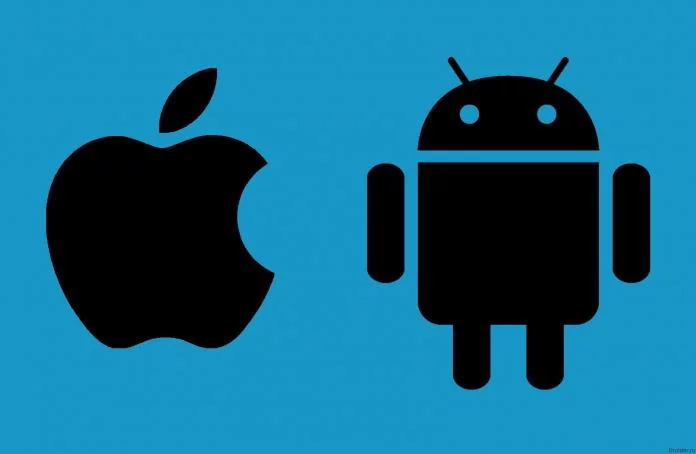 In December 2016 advertisers' costs on acquiring new mobile gamers and application users have decreased. This information was reported by Fiksu.
The costs (cost for 1 thousand users) on Android fell to $3.06, whereas in October it was $4.
Cost per thousand on iOS dropped down from $ 7 in October to $ 4.15 in December 2016.
The cost for a single buyer has reduced by 23%, cost per thousand dropped by 31% since November. The cost for thousand is the average amount required for the user to make a purchase or other valuable actions.
Fiksu notes that currently marketers are trying to equally distribute the promotion costs throughout the year. Using this method led to the fact that the holiday season 2016-2017 did not take much expenses.
"Looking back to 2016, it is clear that now marketers understand the value of a consistent, stretched full-year mobile targeting. We also see that many brands spend more diversified campaign rather than concentrate on a single metric, such as the installation "- said Fiksu DSP vice-president Tom Cummings.
According to the report, the iPhone 7 release had a greater impact on advertisers' costs than the holiday season.
"Reducing costs for thousand and single used explains that the launch of the new iPhone model represents the biggest opportunity for the iOS-marketers to maximize the return on investment in mobile advertising, even greater than the holiday season," - said Cummings.
Google donates $ 4 million to migrants
Feb 06/2017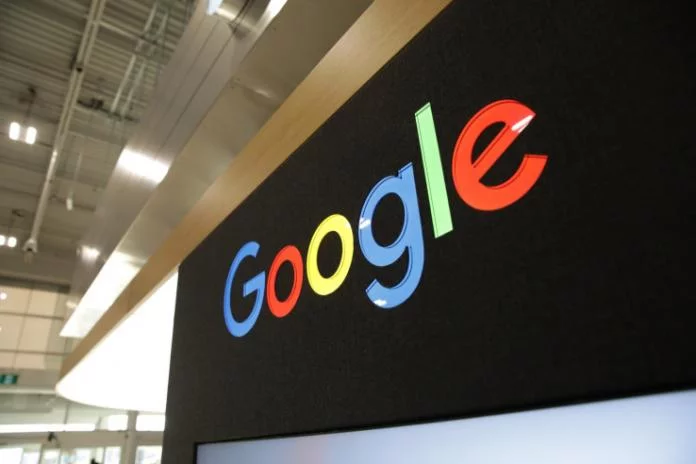 Google is on the point to donate about $ 4 million to help migrants. For this, the company has created the largest in the history charity foundation. The decision was made in a response to the US President's words to impose a temporary ban on receiving refugees and citizens from the Middle East and Africa.
Half of the amount donates the company itself and the remaining $ 2 million will be collected at the expense of Google employees donations. These funds will be allocated to four organizations: American Civil Liberties Union, Immigrant Legal Resource Center, the International Rescue Committee and the Office of the UN High Commissioner for Refugees.
Earlier, the head of Google, Sundar Pichai, criticized the controversial decision of Donald Trump to limit immigration. Google co-founder Sergey Brin, took part in the protest, which took place at the international airport in San Francisco.
It was not only Google, but also the leaders of the largest technology companies like Facebook, Apple and Tesla protested against Trump's decision.
Google tries to run all algorithms on a global scale
Jan 31/2017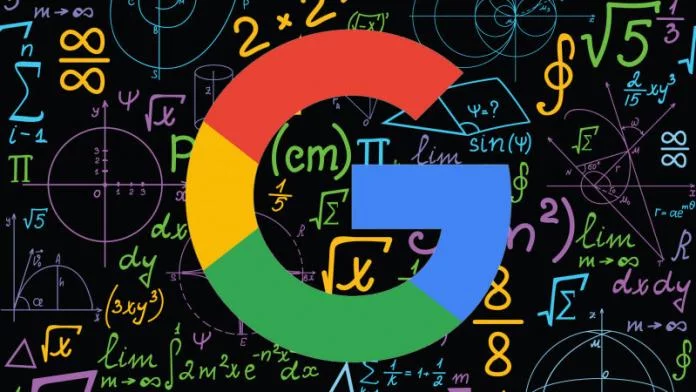 At the moment Google is trying to make all algorithms running directly on a global scale. This was stated by an employee Garry Illyes in Twitter.
"We are working hard to make it working simultaneously for everyone," - said Illyes.
Before Google was rolling out some algorithms only in selected regions and then extended to other countries. For instance, Panda filter was first launched in English-speaking regions, and then spread all over the world. This strategy has been due to the fact that Panda analyzes page content; therefore, it took some time to make it supported by several languages. Penguin though was launched on a global scale at once. This algorithm evaluates links and language works on a sideline.
Twitter changed the Moments section to Explore
Jan 31/2017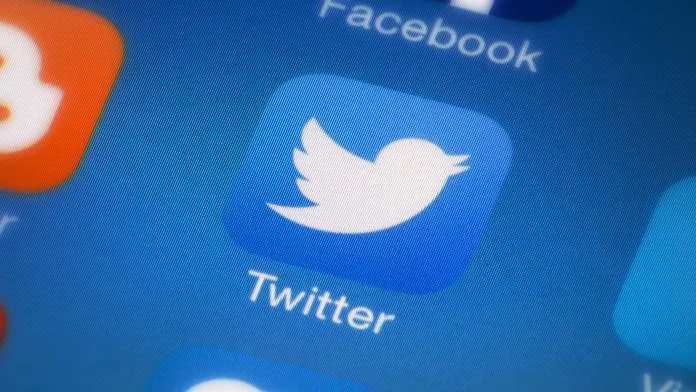 Twitter announced the launch of a new section named Explore that took the place of Moments one.
The new universal profile will combine popular trends, highlights, assemblies and search in one tab.
The company believes that by using Explore it will be handy for users to find interesting content.
The update is already available in Twitter for iOS. For Android, it will appear in the coming weeks. The regions that cover the new update is not specified yet in the company.
We should recall that the "Moments" service was launched in October 2015. It contains a selection of recent events, which are available to all users, regardless of who they are signed for. One can switch to the tab by clicking on the icon with the image of lightning in the tweet.
In September 2016 Twitter made Moments available for everyone.
Explore tab Testing started in October 2016.
Microsoft reports a rise in quarterly profit that reaches $ 5.2 billion
Jan 31/2017
Microsoft has published the results for the second quarter 2017 fiscal year. In the reporting period the company's revenue has increased by 1.2%, i.e. up to $ 24.09 billion in annual comparison. Net profit has increased by 3.6% to $ 5.2 billion.
On December 8, 2016 Microsoft closed a deal to buy LinkedIn. In the second quarter the social network brought them $ 228 million revenue. LinkedIn net loss reached $ 100 million.
In Microsoft's financial results report LinkedIn is assigned to the Productivity and Business branch. Total revenue in this segment increased to $ 7.4 billion, which is 10% more than the year before.
Microsoft's revenue in the Intelligent Cloud segment has increased by 8%, i.e. up to $ 6.9 billion; More Personal Computing segment was decreased by 5%, i.e. $ 11.8 billion.
In the second quarter, the company returned $ 6.5 billion to shareholders in shares and dividends.
We should recall that Microsoft announced its decision to acquire the social network LinkedIn in June 2016. The cost of the transaction was priced $ 26.2 billion.
Since June the company worked on integration plan. According to the head of Microsoft Satya Nadella, the main priority for the corporation is to increase growth rates from LinkedIn.
About 40 foreign IT-companies in Russia are to pay Google tax
Jan 31/2017
The Federal Tax Service (FTS) has set a register for Google, Apple, Microsoft, Samsung Electronics, FC Chelsea, Netflix and 12 companies to pay the so-called Google tax; VAT rate for electronic services and products from Internet sales by foreign companies for Russian customers.
This information was reported by "Interfax" referring to the statement said by the head of the Federal Tax Service Mikhail Mishustina while meeting with Russian Prime Minister Dmitry Medvedev:
"The law on the taxation of electronic services provided by foreign companies, including those related to the delivery of any content: games, relevant electronic services delivered to the territory of the Russian Federation entered into effect on the 1st of January. At the moment Google, Apple, Microsoft, Samsung Electronics, Chelsea, Netflix are set on the register".
Currently there are 39 companies listed for register submission including those mentioned above: Wargaming, Paddle.com Market Limited, Nintendo, Paddle Payments Limited, Innova Co S.a r.l., KNIGOLUB LTD, Ten Square Games Sp. z o.o., Valve Corporation, Avangate BV, Digital River Ireland Limited, Digital River GmbH, DR MyCommerce Ireland Limited.
According to the head of the Federal Tax Service, next week is expected the application from Amazon Group. The registration deadline is set by January, 31.
We should remind you that the law on the introduction of VAT on the sale of e-services, the so-called "Google tax", was signed by the Russian president on July 4, 2016. The Act came into force on the 1st of January, 2017 and now foreign IT-companies have to pay 18% VAT in Russia.
In July last year the Federal Tax Service developed a "VAT office Internet company" portal with which foreign IT-companies can pay "Google tax" on a remote distance. Service started its functioning from January 1, 2017.
"We made it the form of an electronic service. You can check online, test whether your company needs to submit the corresponding application and a special declaration for payment of value added tax electronic services (in case those are provided). This service is done in English. At the moment everything goes smoothly, and it is important that the activities of large companies that have never paid the value added tax in the territory of Russia are in conformity with the legislation of the Russian Federation ", - said the head of the Federal Tax Service.
Google Chrome started warning about HTTP-pages unsafety
Jan 31/2017
Google has released the 56th version of the Chrome browser for Windows, Mac, Linux and Android. From now on the pages that save passwords or data credit card users without HTTPS protocol will be marked in it as unsafe.
From the previous version Chrome browser started marking HTTPS addresses as "Safe" on the left side of the URL. HTTP resources were marked with a neutral icon. In the current version developers have added a gray "unsafe" icon for the HTTP-pages that contain fields for entering a password or credit card numbers.
Chrome plans to tag all HTTP websites as unsafe in the near future. The long term goal is to increase Internet security by transferring all websites onto the HTTPS protocol.
Among other innovations introduced in Chrome version 56 are as follows: speed increase when reloading the pages by 28%, adding support for Web Bluetooth API on Android, Chrome OS, and the Mac, and other changes.
The fact that Google Chrome will begin to tag all the HTTP-sites that transmit users' personal data, as unsafe, became public in September 2016.
In December Google started informing foreign webmasters in Search Console of gathering passwords from unprotected connections will be displayed by warnings as soon as you enter the website.
Google started sending such notifications to Russian websites through Search Console from January, 20 this year.
Top searches in January
Jan 15/2016
New year starts with this top searches, please look
Twitter started tagging confirmed accounts in the newswire
Jan 14/2017
English-speaking users have noticed that Twitter started tagging confirmed accounts in the news. Previously, this information was only displayed in the user's profile.
The innovation has the following appearance:
The social network has confirmed that this feature is now being launched. According to industry experts, this change will allow users to filter out phishing web news.
Among the latest innovations within the service one can also find the switching to rank search results by relevance, and not by date of publication.
Twitter tested important news alerts in December.
John Mueller: generally Google does not index all the URL on the site map
Jan 14/2017
Non-indexed pages in the site map is a normal practice for Google. This was stated by the Search representative John Mueller during the last meeting for webmasters.
"In Search Console we inform you about how many URL has been indexed, but do not indicate the specific pages. For the most part, this is not an issue to worry about. It is absolutely normal not to index all URL that we can find…
What is more important to be watched at is indexing important pages on the site, which should provide it the traffic," - said Googler.
As noted by Jennifer Slegg of The Sem Post, most of the pages are filtered because of duplicates or very similar content. In such cases it is necessary to consider the need to use the attribute rel = canonical.
If you are the owner of a large website and trying to figure out why Google does not index many pages, divide the map of the site to isolate the problem. For example, dividing the types of goods or pages. This approach often helps to identify which parts of a website are not indexed by Google, find the problem and solve it.
Turkey is on the point of leaving Google and Gmail
Jan 14/2017
Turkey is now working on launching its own search engine and e-mail services that are compatible with national culture and values. This information was announced by the country's Communications Minister, Ahmet Arslan, who was interviewed to NTV television channel, reports Turkey Blocks.
The official emphasized the urgency of this problem. According to him, the user data should be stored within Turkey to allow a full analysis of communication within the country. Details of the plan, such as the name of the new services, their branding and organizational structure are still mute.
Arslan also added that the decision to create their own services was made after the debate on the reliability of Gmail mailer service that hacked the personal correspondence of the Turkish President.
Google starts showing smart phones with location extensions
Jan 14/2017
Starting from January 19, 2017 Google AdWords will show the telephone numbers of branches in the ads within "Address" extension. It is reported by Search Engine Land, with reference to a letter sent to advertisers in the United States.
AdWords reports that this change starts in test mode and does not affect all messages with addresses.
Local phone will be displayed even if the ads are showing "phone numbers" extension with another number. The innovation is intended to improve the relevance of ads that specify address specific branches or outlets of the company.
Advertisers who use the extension addresses are advised to verify the phone numbers for all of its branches or outlets on Google My Business.
One will be able to disable this new feature through the form. However, Google warns that it would negatively affect the ad impressions and, as a result, phone calls.
It is not specified whether this innovation will be tested outside the United States.
Google generates different reports on the links for large and small websites
Jan 14/2017
As Google has repeatedly said that the report on inbound links in the Search Console is a URL sample rather than a complete list. Recently, the Search rep John Mueller said that this report is formed in different ways when considering small and large websites.
So, it shows almost all references for small resources, whereas it gives just a sample for all large ones.
"We have no strict rules as to what information to share. In fact, this report is a sample of links. For the small websites it is likely that almost all links will be received, while the larger resources provides only a selection of the most relevant sources", - said Googler.
Mueller was also asked to clarify what he meant by saying "smaller sites," but he did not give a clear answer to this question:
"I do not know where we could make that line. We are talking about a limited storage available for reference in the Search Console. Therefore, at some point we begin to cut it off [means the redundant data]. "
Those webmasters who control different size websites, the differences are likely to be apparent. Those professionals who run only small websites should notice a change in our reports on the growth of its resources and the number of incoming links.
Earlier it was reported that the update on the Search Console infrastructure could temporarily affect the data of "Links to your site" report.