Image Gallery: Ommegang logo
Brand New: Plaid Beer
Ommegang Pint Night at Jungle Jim's - Eastgate - Cavalier Distributing
Iron Horse Tap Room | Brewery Ommegang Logo
New York State Association for Reduction, Reuse and Recycling ...
Brewery Ommegang | Oh Beautiful Beer
Ommegang Logo - Beer Street Journal
HBO and Ommegang: The Perfect Brand Partnership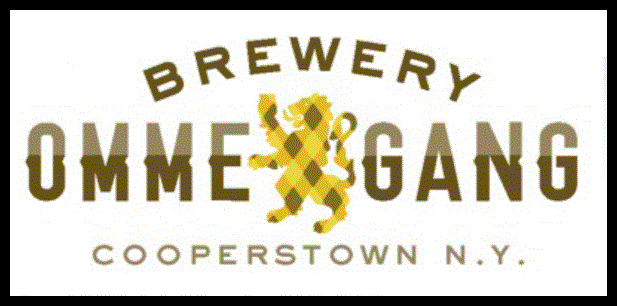 Three-Eyed Raven Saison Next Ommegang Game Of Thrones Release – Tenemu
Brewery Ommegang | BeerPulse
Brewery Ommegang - Graphis
Brand New: Plaid Beer
Supper Club - Brewery Ommegang Beer Dinner - 5 Courses, 5 Beers ...
2016 WORLD BEER CUP AWARD WINNERS – BELGIAN STYLE BEERS
Beer Spy « Northern California World Class Beer NoCal San ...
Upcoming Craft Beer Tasting Events at Select Price Chopper and ...
idrunkthat » Ommegang
Brewery Ommegang HopChef Competition [05/21/14]
Brewery Ommegang (@BreweryOmmegang) | Twitter
Brewery Ommegang - Wikipedia
Customers – Qoss Consulting
SEO Recommendations
Twitter considers options to Vine sales
Twitter has decided not to stop the Vine service since it has received a lot of applications on its purchase. The Company expects to conclude an appropriate transaction in the near future. This information was reported by TechCrunch citing its sources.
At the moment, Twitter has reduced the number of potential buyers to only five. The interested companies are still not revealed, except the Japanese company named Line.
One source also stated that several entities consider buying the service for less than $10 billion.
It is assumed that Twitter will be able to benefit from the Vine service, even with the new owner by means of synchronization between applications. Earlier it was reported that Twitter plans to close Vine mobile application in the upcoming months.
Google launches App Maker service
Google has introduced App Maker, which is a new service for creating applications that mostly focuses on corporate clients. The company is now accepting applications for early access to the tool from different enterprises that are using paid version of the G Suite.
The new service allows you to build applications by dragging and insert different widgets within the user interface. Then you can customize the application using scripts, HTML, CSS, JavaScript and JQuery. After starting the application you can track its functioning through Google Analytics.
App Maker is aimed at the professionals who are not application developers.
"We are mostly targeted at corporate developers who create a variety of solutions within their own company, but do not possess enough knowledge, that the mobile applications developers have," - says Google Product manager, Agee Surya.
Applications created with the help of App Maker, operate on the basis of the same infrastructure as Gmail, Google Calendar and Drive.
The data that is generated within the application can be stored in the new Google Drive Tables service, which is managed by a structured Google Drive database.
App Maker users will be able to integrate their applications with Google with a number of services, including Calendar, Contacts, Docs, Drive, Forms, Gmail, Groups, Translator, Maps, Google Sites, Tables and Google BigQuery.
Google My Business introduced notification settings
Google has added a new setting into the My Business service. Using the settings users can manage notifications for email and mobile devices.
From now on you can modify the following notifications:
- important account updates;
- feedbacks from customers;
- notifications about photos published by the clients;
- notifications about new features and offers, which will help to attract more customers and others.
The information regarding new settings can be found here: business.google.com/settings.
More information about the innovation is available in the Help screen in Google My Business.
Seo Facts #34
The top challenges in SEO are link building (cited by 41% of corporate marketers) and keyword research (39%). (MediaPost)
Seo Facts #157
In 2015, 40.7% of the U.S. smartphone users accessed Instagram. (Source: Statista)
Seo Facts #27
Organic search drives 51% of all visitors to business-to-business and business-to-consumer Web sites, whereas paid-search drives 10% and social 5%. (MediaPost)